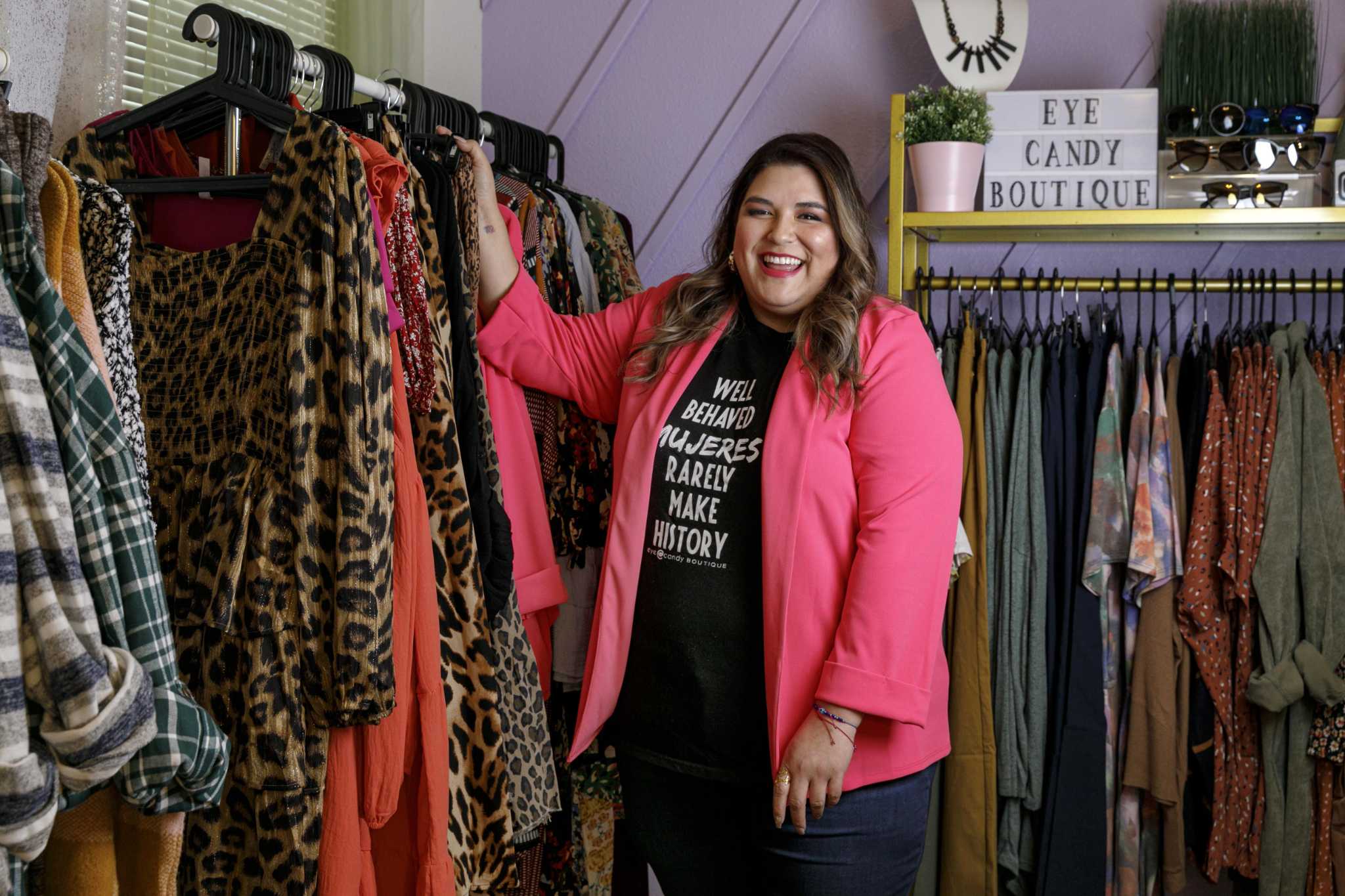 Eye Candy Boutique offers a collection of clothing for plus size women
It was February 2020, and Elsa Fernandez had just made what she described as the most difficult decision in the history of her business, plus size clothing store Eye Candy Boutique.
After operating for nearly five years in a downtown Houston Street storefront, she moved her store to Zarzamora Street on the West Side. The rent would be lower, and while she would get less foot traffic, she planned to sell clothes at pop-up shops in town as well as her store and website.