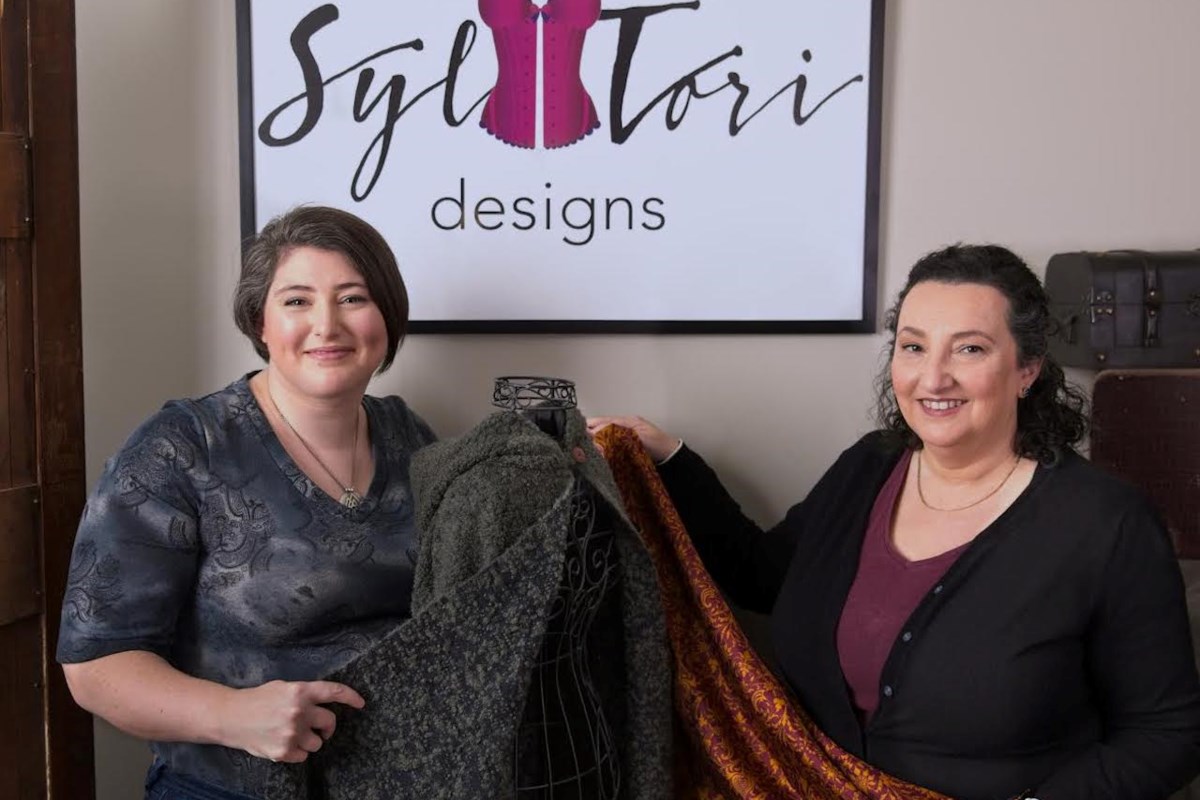 Clothing designer Oro-Medonte Renaissance seeks to sew success
"So far the feedback we have received has been very positive. People who try our products really like them," says co-owner of Syl-Tori designs
A unique clothing designer business in Oro-Medonte is finally up and running after surviving nearly two years of challenges related to the COVID-19 pandemic.
Syl-Tori Designs is located at 81 Line 7 N. off Highway 11. They specialize in Renaissance clothing with a modern aesthetic.
"Our biggest business is making corsets, shirts, tiki stockings and capes," explained co-owner and retired science teacher Sylvia Weir.
Weir launched the business with his goddaughter, Tori Burrell, in February 2020. Due to the COVID-19 pandemic, they faced many setbacks.
"We had to pivot like so many companies; we just crouched down and sewed as much as we could. Most of the clothes you see on our website are ours because of that," Weir said.
The inspiration for the company and the unique style of dress came from Burrell's background working at Renaissance fairs when she was a teenager.
"Tori had a mentor who taught her how to make corsets, and when her mentor retired she passed the business on to Tori. Once she got her double degree in Costume Studies and History from Dalhousie University, we decided to start this design business," Weir explained.
Weir says Oro-Medonte is the perfect place to start the business.
"Tori is an Orillia girl who grew up in Barrie and now lives in Orillia with her mother. I'm originally from Cape Breton and I've been in Ontario since 1986, so it's a good place for us," she said.
Syl-Tori Designs began selling its products for the first time in December and is progressing towards profitability.
"We finance ourselves. Like many small start-up businesses, we weren't eligible for government money when COVID hit because we were literally just starting up and had to be in business for two years. We couldn't access money (because) we didn't qualify," Weir explained.
Weir hopes the pandemic will start to fade in the summer, and then Syl-Tori creations can start participating in Renaissance fairs and markets in Ontario.
"So far, the feedback we have received has been very positive. People who try our products really like them, and we hope that translates into sales when we bring our products to market," she said.
"We are going to stand up for our clothes, they are pieces that you will buy and wear for as long as you want."